Water Damage Mitigation
There are many different types of water damage, and each has its own unique set of mitigation procedures. Water Damage Mitigation is crucial in many different ways. The damage caused by water can lead to mold growth, rotting of wood, and bacteria. It can also result in rusting of steel and composite woods and delamination of materials. In addition, water damage mitigation services help restore a damaged property back to its original state. Whether it is a house, building, or commercial property, a water damage mitigation service can help.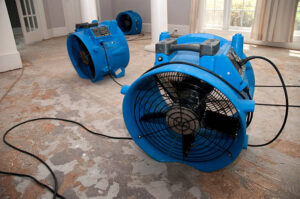 There are several steps that should be taken after discovering a water damage disaster. First of all, call your insurance company and ask about coverage for flood damage. Your insurance company should reimburse you for temporary lodging and for the cost of water damage repairs. However, some insurance companies may not cover flood damage and may dispute the cost of mitigation. If your insurance company denies coverage, contact a water mitigation company to get the costs covered. If your insurance company denies the coverage, the mitigation company will file a claim for you directly with your insurer.
After the water mitigation process, restoration specialists will work to remove any remaining moisture and restore the structure to its pre-damaged state. To do this, they use powerful equipment, such as industrial dehumidifiers, sub-floor drying systems, and high-speed fans to evaporate water and restore the structure back to its original state. A water mitigation company will work to restore the structure back to its pre-loss condition as quickly as possible.
During the assessment process, it is important to determine the source of the water damage. It is also important to make sure repairs are made to prevent further damage. Sometimes water damage is immediate, but sometimes it can take months to fully affect the home. In addition to water damage, leaky roofs and pipes can also create an environment for mold growth. It is crucial to call a water damage mitigation company as soon as possible. This way, the damage mitigation process will be completed faster and more effectively.
There are several standards for water damage mitigation. The Restoration Industry Association (RIA) and Water Loss Institute (IICRC) are two such associations. Both organizations publish accepted standards for water damage mitigation and have equipment for testing and locating hidden damage. Ensure that you choose a company that meets these standards, and don't hesitate to ask questions. There are seven important questions to ask your water damage mitigation company. These questions can help you find the right company for your needs.
A water mitigation service is different from typical home services. There is no way to estimate the amount of time it will take to dry out a massive water disaster. It is also impossible to predict how much interior stripping will be needed. In most cases, you will be presented with a bill once the water removal is complete. If you have a big disaster that needs remediation, water mitigation services can save you time and money. For instance, a mitigation service can dry out your home faster than the traditional restoration process.
If you're planning to sell your home, water damage mitigation is a necessity. Even if it costs you thousands of dollars, you'll have the peace of mind that you'll be getting the best possible deal for your home. Water damage mitigation services can save you a great deal of time, money, and hassle. So, don't hesitate to call a professional if your home has experienced water damage. Don't let water ruin your home.
After the water mitigation process, moisture and mold removal are usually included in the final step of the restoration process. This will help determine if the damage has been adequately remedied. Once the water is completely removed, a moisture and humidity test will be performed. It's important to check your insurance policy to find out if the water damage mitigation is covered. The process also helps you identify any hidden issues, such as hidden leaks.